T

HE NEXT GENERATION RAILROADER

…. W

HY SHOULD WE CARE

? 

 
It is not easy to say that as we age, many of us become stagnant and have the mentality that we've figured it out and get stuck in our ways. Change becomes traumatizing to our routines and sometimes the unconscious thought of the next generation scares us. They make us feel inadequate or worse than that, must I say, OLD. If you're a younger generation railroader reading this, I realize this is not your intention and this phenomenon is not relegated to the rail industry. Here at Traxx, we value both youth and age, and in the next few minutes of reading, my hopes are to show every reader the value of caring about the next generation railroader.  
Let's face it, if you've been a railroader long, you can concur that railroading has changed. A quick google search of the railroad's history can point to many shifts over the centuries. Why do we stay so small minded to think that it's not going to keep evolving? Change is inevitable, but the future of railroading needs the wisdom learned from the seasoned railroader to be passed on to the next generation railroader. The innovative youth need guidance from others who have gone before them. They might not fully realize it so it will take patience on our part. Isn't that what we've been putting into practice all these years? Ahhh, patience… that's for another blog.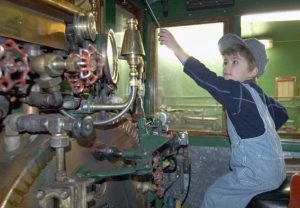 "Here at Traxx, we value both youth and age" 
TECHNOLOGY AND THE FUTURE OF RAIL 
Railroading may look archaic and boring to the younger generation who have been raised on technology. These men and women have grown up playing the most realistic video games with graphics that have virtually taken them places that many of us have only aspired to go. The image of a black steam engine produces feelings of an outdated way of life. Railroading is associated with staying at one job your entire life until retirement, but they crave adventure. Next gens may think, that is what my grandparents did, but they desire something different. Possibly they ponder the career path, and it looks like a mundane alternative to new, cutting edge, innovative careers. What they may not know is technology is driving the future of rail and we need this younger generation in the driver's seat. Partnering up at a time of cutting-edge change is neither boring nor mundane. It seems to me that they have been preparing for this their entire life. The rail industry has been waiting on you. The question I posed earlier as to why we should care about the next generation railroader begs to be answered by our current labor shortages. It begs to be answered by flustered, impatient old heads. It begs to be answered by curious, job seeking young men and women. 
A WORTHY INVESTMENT 
It's one of our missions here at Traxx to let the next generation, the future masterminds of railroading, in on the secret. They are the great minds that are going to faithfully carry the rail industry into the future. We need them. We need their brilliance. We need their thoughts and ideas. Not only should Traxx care, but industry wide we should actively be making space for the next generation because they are our future. Railroading isn't a thing of the past. Consumers are consuming more than ever, and trains are the most energy efficient mode of transporting products to date. That makes the rail industry still immensely relevant. In the minds of the up-and-coming youth are the solutions to the problems we currently face industry wide. The rail industry is on the cusps of change. These changes, whether we like it or not will come to pass. Technology is constantly improving and effecting every industry across the globe. The rail industry is no different. The technological advances that are being made in the industry need this generation to steward them well. If you are reading this and are not considered in your youth anymore. Who am I kidding, maybe you are like me and are so far removed that you can barely remember your youth? Either way, many of us realize that becoming reliant on technology has removed us from personal contact and lowered our intuitiveness. Thus enter the importance of the non-youthful one. We hold the keys of human contact, face to face wisdom and deductive reasoning. In our foundational years we were not privy to a smartphone at our fingertips, with the internet and all its vast knowledge at our instant demand. Don't get me wrong, my phone is always with me now. I take full advantage of instant knowledge and I love to multitask with a quick text. I thoroughly enjoy being able to check my emails in the doctor's office waiting room for max performance, but I am not unaware of the downsides either. Wisdom tells me to put it away and look into the faces of people and talk to the person sitting next to me. Being a non-youthful one affords me the opportunity to remember life without as much technology and be able to strive for balance. It would be advantageous for us to pass these options down to the next generation. Their intelligence will carry the railroad into the future, but we hold treasures that they need to be mentored in. This beckons us to be invested in their lives.  
"Safety becomes a standard to which they choose to live by, therefore making the entire industry culture better." 
VISION FOR THE FUTURE OF RAILROADING 
Our foundation and genesis at Traxx Railroad Safety is training. There is nothing more satisfying than getting to train the next generation railroader and watch them own their future. What I mean when I say that is that they take ownership of the choices they make in their career. They see the bigger picture. Bigger than a paycheck or bigger than a 401K. They see that their life has meaning and genuinely care about their job performance. At that point, safety becomes a standard to which they choose to live by, therefore making the entire industry culture better. Much of this teaching does not come from a book, it comes from interaction with passionate, competent instructors who teach in a way that allows this next generation to catch the vision. The vision for the future of railroading does not dismiss being safety minded to further the use of technological advances. It pairs them well. It does not dismiss the knowledge and wisdom that past railroaders hold for new, innovative ideas held in the next generation of railroader's minds, it pairs them. We should all be attentive and concerned about the next generation because each of us have a part to play in encouraging the momentum of moving an industry forward.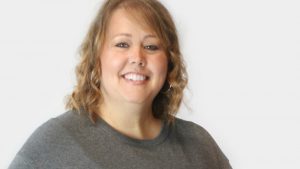 NINA DUDLEY   | Owner/ President
nina@traxxrailroadsafety.com
816.649.8625 c   | 816.649.8101 o
TRAXXRAILROADSAFETY.com
TRAXX, LLC |  Platte City, Missouri 64079   |   USA
References: 
How Technology Drives the Future of Rail – Association of American Railroads (aar.org) 
https://dyopath.com/eight-negative-impacts-of-technology/ 
https://www.pewresearch.org/fact-tank/2021/11/18/where-americans-find-meaning-in-life-has-changed-over-the-past-four-years/ 
https://www.pewresearch.org/fact-tank/2021/03/26/about-three-in-ten-u-s-adults-say-they-are-almost-constantly-online/ 
https://www.pewresearch.org/internet/2018/05/31/teens-social-media-technology-2018/ 
https://juniorlearning.com/blogs/news/the-importance-of-social-skills-raising-a-socially-intelligent-child